About
The Shalom v'Tzedek Legal Project works in the following areas of law:
Military Law - We assist US military service members with legal issues, including conscientious objection, war resistance, free speech, and AWOl defense.
Ham Radio Felony Project - We assist people who have previously been convicted of a felony offense, to either gain or renew their amateur radio license.
The name of our project is taken from the Hebrew words of Shalom v'Tzedek, which means "Peace and Justice." The name was chosen to reflect the Humanistic Jewish values that this project seeks to embody, but also to reflect this organization's history of Interfaith engagement.
That said, most our clients are not Jewish or Humanistic. We are open to clients of diverse backgrounds.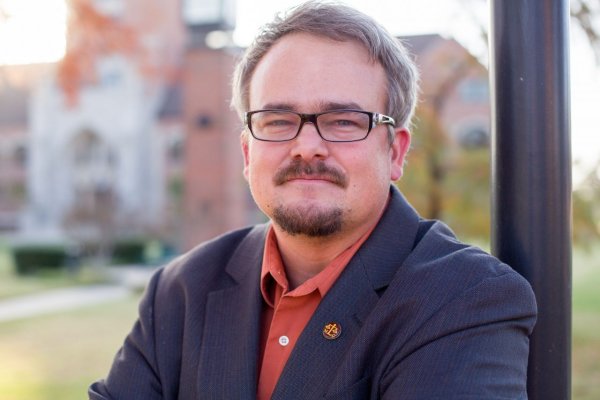 Our Attorney
Most of our services are provided by our staff attorney, James M. Branum. For more information on him, please visit JMBranum.com
To expland the scope of our work (particularly for our Ham Radio Felony Project), we do hope in time to utilize volunteer attorneys.
Information about Fees
Military Law Our services are provided on a sliding scale (and often subsidized) basis.
Ham Radio Law - We do not charge for legal fees for drafting the memo to respond to the "felony question" but if you have the means to donate to help fund this work, it is welcomed. We do reserve the right to charge fees for more involved cases (such as those that require appearing before the FCC), but we will always notify you if this might be the case, and any fees will be done on a sliding-scale based on financial need.
Our History
The Shalom v'Tzedek Legal Project carries on the legacy and work of CCA (the Center for Conscience in Action), formerly known as OCCO (Oklahoma Committee for Conscientious Objectors), which was founded in May 2004).
We hope in time share more about this history, but for now the two best places to find information on this history is through Archive.org's wayback machine:


Archive of CenterForConscience.org


Archive of OKObjector.org
We also should mention that our first fiscal sponsor was Joy Mennonite Church of Oklahoma City (from 2004-2018) and the Oklahoma Objector Community (2019-present). We also had many other religious and community groups support us over the years. We are deeply grateful to all who have supported us in our work.
Contact
Important note for military law cases: We are able to take only a few cases at a time due to capacity. Most our cases come by way of referral from either the Military Law Task Force of the National Lawyers Guild or the GI Rights Hotline. We strongly encourage you to contact either the MLTF or the hotline before calling us, as they can help you to assess whether you need an attorney or not, and whether you are the best fit for us.
Contact:
Email: GIRightsLawyer(at)gmail(dot)com.
Text/Voice: 405-494-0562 Postal: James M. Branum, Attorney at Law, PO Box 134, Piedmont, OK 73078